Filling a cavity and mending fractures are the least a dentist can do. At Newport Family Dental Care, our dentists go several steps further.
Using biomimetic dentistry, we aim to provide results that mimic natural tooth structure with both preventative and proactive methods.
Learn how Drs. David and Joseph Sutton can help patients throughout Newport, Morristown, and Sevierville, TN...
What is Biomimetic Dentistry?
Understanding the Basics
Biomimetic dentistry isn't a marketing buzzword: it's a dental treatment philosophy that we take to heart. Emphasizing wellness and aesthetics, this approach puts the health of a patient's smile at the forefront of every checkup and restorative visit at our Newport office.
The Meaning of "Biomimetic"
The basics of biomimetic dentistry are there in the word "biomimetic." "Bio" refers to life, and "mimetic" refers to mimicking or imitation. A biomimetic approach to dentistry means an attempt to mimic the natural structure of a tooth using the latest materials and techniques available to us.
Principles of Biomimetic Care
Key principles of biomimetic dentistry include an emphasis on preventative dentistry, repairing fractures as soon as they are detected, preserving as much natural dental structure as possible, improving the durability of restorations, and focusing on the long-term oral health of the patient.
Biomimetic vs. Traditional Dentistry
Comparing Approaches to Dental Care
Some patients wonder how biomimetic and traditional dentistry differ. Although many dentists use biomimetic techniques at their practice, most do not fully implement the biomimetic approach to dental care. Below are some examples to illustrate the difference between normal dentistry and biomimetic dentistry.
Proactive Preventative Dentistry
In biomimetic dentistry, we don't just do cleanings and exams: we want to stop cavities from occurring. We'll use dental sealants to protect teeth from decay. Not only is this a smart approach to preventative dentistry, it's a proactive approach to dental health in general.
Treating Damage Immediately
Small tooth fractures are often imperceptible and may go untreated at traditional dental practices. In biomimetic dentistry, we know that minor problems now could require a root canal or extraction in the future. Our dentists treat all cavities and cracks as soon as possible.
Mercury-Free Dentistry
Metal restorations are common, but they have numerous drawbacks. Apart from their appearance, they often contain mercury. Biomimetic dentistry relies on the use of tooth-colored dental restorations for a natural look and to prevent exposure to toxic substances.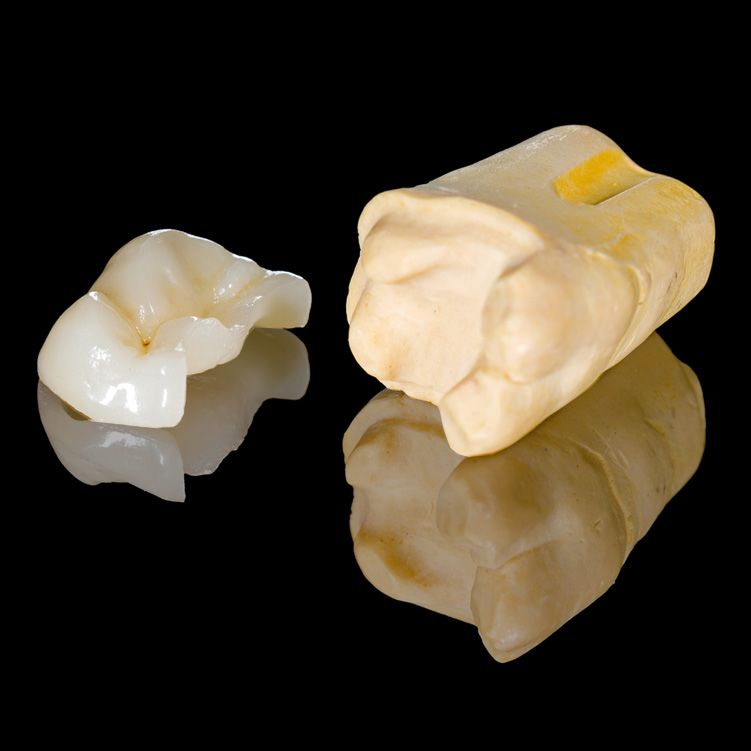 A Less Invasive Approach
Composite fillings and dental restorations don't just look better. Placing these tooth-colored restorations means less drilling and removal of natural tooth structure. The more enamel and dentin a patient can maintain, the better it is for their oral health in the years ahead.
Alternatives to Crowns and Root Canals
Meet with Skilled Dentists
Using the Latest Techniques and Technologies
At Newport Family Dental Care, your health is our primary focus. In addition to biomimetic approaches to dentistry, our dentists emphasize patient education, at-home care, and building meaningful connections between our team and your family.
Dr. David Sutton has practiced dentistry in Newport for more than 40 years. He has a strong commitment to this community and patients from all over East Tennessee. Dr. Joseph Sutton believes in creating solid relationships with patients through trust and understanding. Our staff is always available to answer questions and address concerns.
To learn more about the latest approaches to dental care, contact our cosmetic and restorative dentistry center. You can schedule an appointment at Newport Family Dental Care by phone at:
Putting Our Dental Patients First
Advanced Dentistry in Newport, TN
I always have a great experience at Newport Family Dental. The girls as you enter to register are so friendly and helpful. I saw Dr Sutton and he was very concerned with my dental problem and solved it with great care. He always talks to me and discusses my options and step by step he lets me know what he is doing. The dental chair is very comfortable. Casey Nichols made sure I was alright and she assisted Dr Sutton very efficiently. Great experience. I highly recommend their new procedures also. The whole staff there are awesome.
View On Google
I have been a patient at Newport Family Dental Care for 9 years. Melissa is a great hygienist, always takes such good care of me, even if it means pointing out areas that I need to work better at. No one likes to hear they are not doing great taking care of themselves, but if changing a couple things at home helps me in the long run, then pointing out my flaws is welcome. I have seen all 3 doctors over the years and would recommend all of them to anyone. I know my teeth are in great shape once they get done with me. If I ever question why they are doing something different, they are always willing to explain the WHY to me. They are not the 'cheapest' around, but I look for quality in something I expect to last for a long time and I know I have the best care around.
View On Google
The Biomimetic Dentistry Procedure
What Patients Can Expect
Each biomimetic dental visit is tailored to the needs of the patient. While no two procedures are quite the same, the overarching biomimetic philosophy informs how our dentists go about treatment. This overview of a biomimetic dental procedure provides a good idea of what patients can expect.
Biomimetic dentistry isn't a marketing buzzword: it's a dental treatment philosophy that we take to heart.
We Care About Our Patients
and Are Committed to Their Health
This place is awesome! They make you feel so welcome. I am terrified of the dentist but not here you are at complete ease! Thank you so much!!
View On Google
I am terrified of the dentist. I'm just starting out my relationship with these guys but so far they have made me feel secure and seem to be committed to making sure I am as comfortable as possible.
View On Google