Crooked teeth affect the health and appearance of your smile. That's why Drs. David and Joseph Sutton offer advanced orthodontic treatment.
Using state-of-the-art ClearCorrect™ invisible trays and traditional braces, Newport Family Dental Care can enhance your smile.
Learn about the orthodontic treatments we provide to patients in Newport, TN, Morristown, TN, and Sevierville, TN...
Problems Caused by Misalignment:
Why You Need Orthodontic Care
Malocclusion is both a cosmetic problem and a dental wellness issue. It can negatively affect your diet, your looks, and even the way you feel about yourself. If you have been suffering with crooked teeth,
our dentists
can coordinate with orthodontists to help you.
Compromised Appearance
Crooked teeth, jaw misalignment, and spacing issues can all detract from an otherwise beautiful smile. For people whose careers involve a lot of public interaction, it is especially important to have a confident smile.
Dental Health Problems
When your teeth are not properly aligned, it can make eating certain foods difficult, and can eventually lead to temporomandibular joint (TMJ) disorder. Crooked teeth are also more difficult to brush and floss, which can lead to cavities.
Low Self-Esteem
If you don't feel happy about your smile, it can affect your confidence and self-image. Crooked teeth can lead to severe self-consciousness while smiling, speaking, and laughing, even around family members and close friends.
Speak with Skilled Dentists
About Adult and Teen Orthodontics
You don't have to live with prominent tooth gaps, crowding, and other effects of dental misalignment. Our skilled dentists in Newport, TN, work with some of the Eastern Tennessee's best orthodontists to meet needs both simple and complex.
We proudly serve patients throughout Newport, TN, Morristown, TN, and Sevierville, TN. If you would like to learn more about the latest in orthodontic treatment for yourself or your child, we invite you to contact our dentists online or call us:
Dentists You Can Trust:
Improving Dental Health in Newport, TN
I am terrified of the dentist. I'm just starting out my relationship with these guys but so far they have made me feel secure and seem to be committed to making sure I am as comfortable as possible.
View On Google
I have never met such a kind and caring group of people. Everyone and I mean everyone from Dr. Sutton down to the last employee rank the highest rating I could give. I have been going there for about 6 years now and have never been disappointed or dissatisfied.
View On Google
Orthodontic Treatment Options:
Traditional Braces and ClearCorrect
We offer two primary orthodontic treatments to help improve the alignment of your smile: traditional braces and ClearCorrect invisible orthodontics.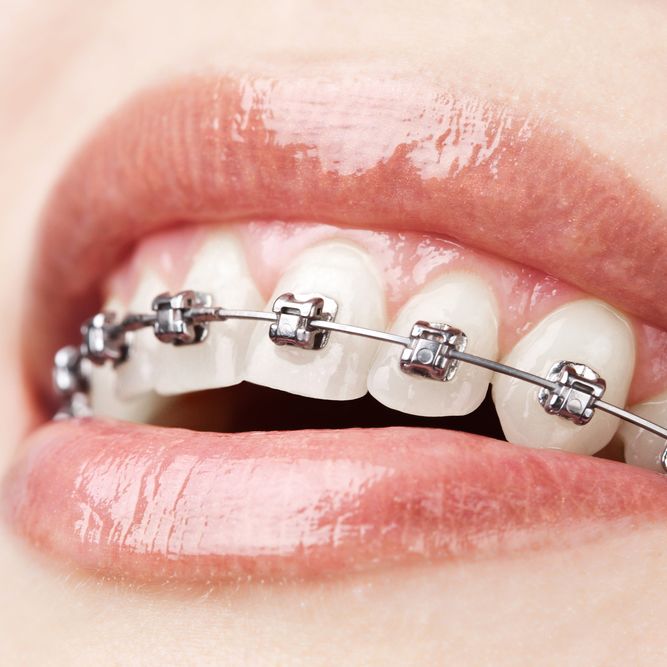 Traditional Braces
Traditional braces apply controlled tension using brackets, wires, and bands. Over time, this tension improves dental alignment, making your smile healthier and more attractive. We coordinate with the area's best orthodontists to help patients achieve outstanding results.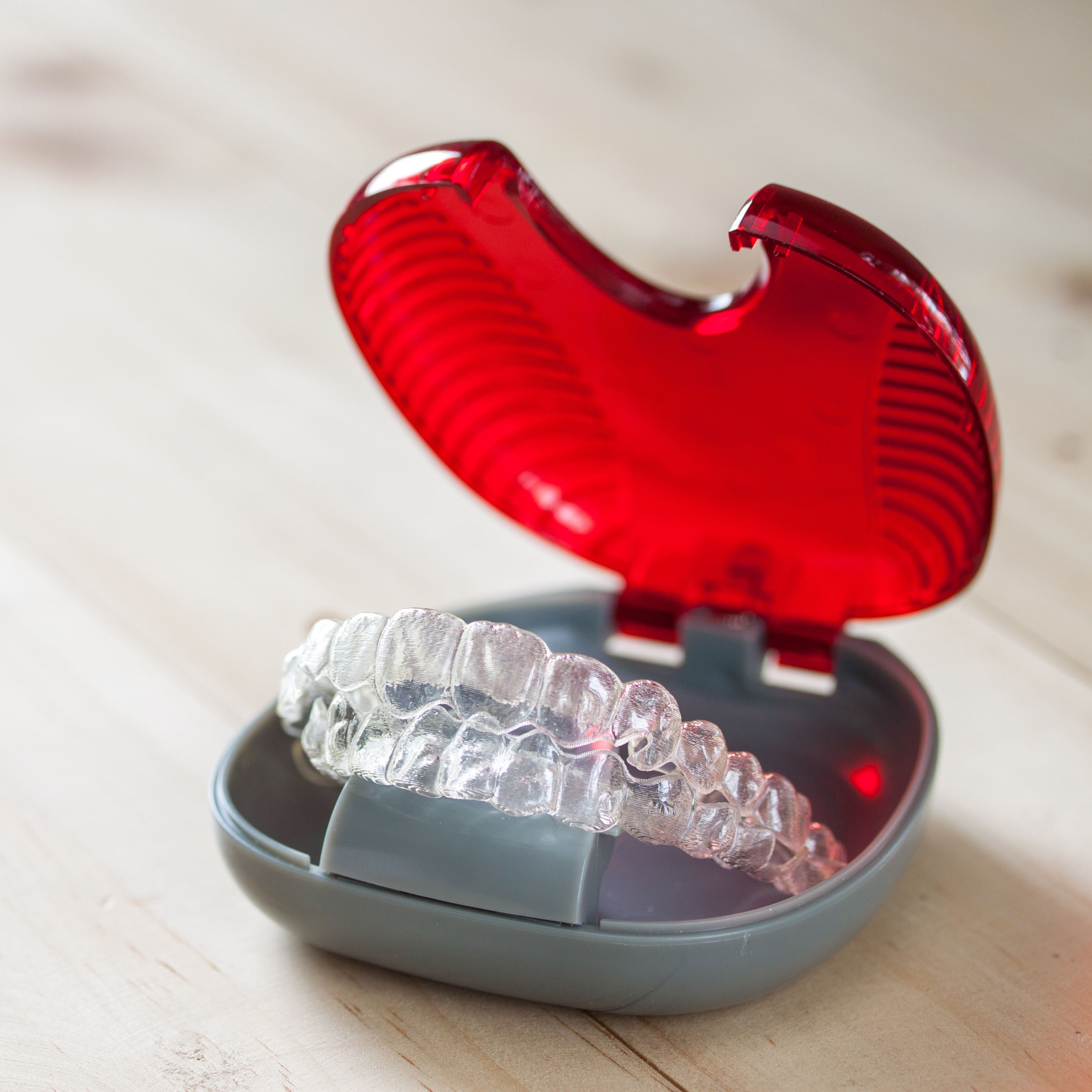 ClearCorrect is a modern alternative to braces. Rather than brackets and wires, patients wear clear plastic aligner trays. These aligners are practically invisible, and are custom-crafted to gradually improve tooth alignment. Because they are removable, you can eat any foods you choose, and you can brush and floss as usual throughout treatment.
Orthodontics for All Ages
Although orthodontic treatment is often associated with young patients, the truth is that it's never too late to achieve a straighter and healthier smile.
Our dentists
work with the area's best orthodontists in order to help any patient suffering with malocclusion to experience the benefits of a properly aligned bite:
Adult Orthodontics
Adults who have suffered from malocclusion their entire lives may be candidates for braces or ClearCorrect. While adults often prefer the discreet and simplified nature of the ClearCorrect system, our team can accommodate more complex cases with traditional orthodontics and the help of an area orthodontist.
Orthodontics for Adolescents
Treating dental misalignment in young adulthood can set the stage for a lifetime of excellent oral health and confident smiles. We can tailor a custom treatment plan using either ClearCorrect or traditional braces to benefit your child.
Your Orthodontic Consultation:
What to Expect
Complete Dental Exam
Our dentists will perform a comprehensive exam and take x-rays. This will allow us to assess the current positions of your teeth and jaw, and identify any problems you are experiencing.
Discussing Your Goals
Good dentists are good listeners, and we make a point of taking your goals into account. Our dentists will take note of the issues you are experiencing and the results you want to achieve.
Developing a Treatment Plan
Once we've assessed the health of your smile and listened to your needs, we can develop a custom treatment plan. We will explain what your orthodontic treatment will involve as well as all risks and benefits.
Pricing and Financing Options
While discussing the procedure, we'll also explain the cost of care. Most insurance plans contribute to the cost of these treatments. If you are uninsured, be sure to check out
our Smile Savers plan
, which costs an average of 20 percent less than most insurance policies. We can also explain our payment plans and financing options that can help place the cost of orthodontics within your budget
Healthy Smiles through Orthodontic Care:
Putting the People of Newport, TN, First
The dentists and staff are very friendly. They make you feel comfortable there and even supply a blanket if you're cold. The dentist does not rush through you. I would recommend this practice to anyone.
View On Google
This place is awesome! They make you feel so welcome. I am terrified of the dentist but not here you are at complete ease! Thank you so much!!
View On Google